Abraham Lincoln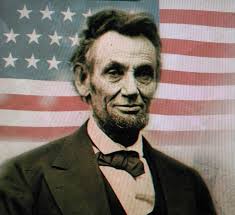 The 16th President of the United States
February 12, 1809 - April 15, 1865
Inagurated Febuary 12th, 1809
Cival War Cheif.
Only President ever to hold a patent.
Lost five elections before becoming president.
Violated war liberties to further war cause.
Campagined against his former general, who was not the brightest during war anyways.
Lincoln was not the only one attacked April 14 1865.
Go to Page 2
Go to Whitehouse.gov
You cant see me :}
Still Hidden
BoOooO! Im Hidden
Still Can't See Me!
I made this Hidden!
HIDDEN!!!!!!!!